Building and maintaining strong relationships with customers, partners, and vendors is essential for success. One powerful way to show appreciation and strengthen these connections is by giving custom holiday gifts from your business. Thoughtful and personalized gifts can leave a lasting impression and set the stage for long-term collaboration and loyalty. In this blog post, we'll explore the benefits of custom holiday gifts and provide you with some practical tips on how to make the most of this gesture.
Why Custom Holiday Gifts Matter
Custom holiday gifts are a tangible way to express gratitude to those who have played a crucial role in your business's growth and success. It's a simple but effective way to say "thank you." Personalized gifts show that you value the relationship beyond just business transactions. This can help build trust and foster a sense of partnership with your customers, partners, and vendors. Clients, partners, and vendors are more likely to remain loyal to your business when they feel appreciated and valued. Custom gifts can contribute to this sense of loyalty. Thoughtful gifts also reflect positively on your company's image. They demonstrate that your business is not only focused on profits but also on fostering meaningful relationships.
Tips for Choosing Custom Holiday Gifts
Know Your Recipients
Before selecting gifts, take the time to understand the preferences, interests, and needs of your customers, partners, and vendors. This will help you choose gifts that are thoughtful and relevant.
Personalization is Key
Customization is what sets your gifts apart. Personalize gifts with the recipient's name, company logo, or a heartfelt message. This shows that you've put thought into the gesture.
Quality Over Quantity
It's better to choose high-quality, meaningful gifts for a select group of recipients than to give generic, low-value gifts to everyone. Quality speaks volumes.
Be Inclusive
Keep in mind that your gift recipients may celebrate different holidays or have various cultural backgrounds. Consider a universal and inclusive approach to your gift-giving strategy.
Timing Matters
Plan ahead to ensure your gifts arrive on time. The holiday season can get busy, so start early to avoid last-minute stress.
Go Beyond Traditional Gifts
While traditional gifts like chocolates and gift baskets are always appreciated, consider unique and memorable gifts that will leave a lasting impression, such as personalized tech gadgets, customized artwork, or exclusive experiences.
Examples of Custom Holiday Gifts
Custom speakers are a thoughtful and innovative gift choice that can significantly contribute to building and maintaining strong relationships with customers, partners, and vendors. These personalized audio devices not only showcase your company's appreciation for their support but also offer a unique and memorable experience. When gifted, custom speakers provide a tangible connection to your brand, allowing recipients to enjoy their favorite music or podcasts with a touch of personalization. This gesture goes beyond traditional corporate gifts, demonstrating a genuine commitment to understanding and catering to the preferences of those you work with. As a result, it fosters a sense of loyalty and trust, key ingredients for long-term success in any business relationship. These customized speakers are a harmonious reminder of the harmony you aim to achieve in your partnerships, creating lasting impressions and strengthening the bonds that drive mutual prosperity.
Logo'd Outdoor Necessities
Custom outdoor accessories such as stainless steel tumblers and cooler bags are exceptional tools for cultivating and preserving relationships with customers, partners, and vendors. These personalized items go beyond mere corporate gifts; they signify a commitment to enhancing the recipients' outdoor experiences while subtly promoting your brand. Stainless steel tumblers keep beverages at the perfect temperature during outdoor adventures, while cooler bags ensure that picnics and outings are hassle-free. By offering such functional and well-designed accessories, you not only showcase your appreciation but also provide value and utility, reinforcing your connection. Every time your partners or clients use these items in their outdoor pursuits, they are reminded of your brand's thoughtful gesture, fostering goodwill and trust. This, in turn, leads to enduring relationships that can be instrumental in achieving shared business goals and continued success.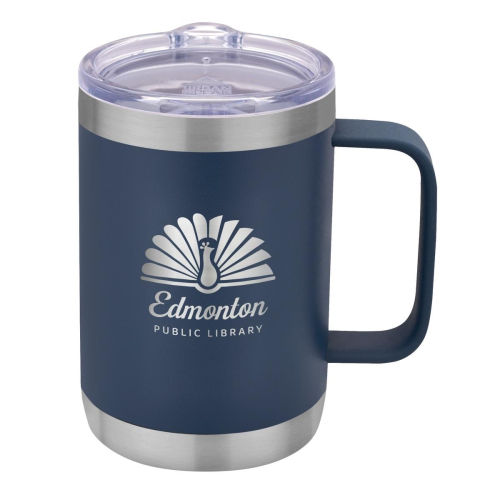 Customized Home Goods
Customized home goods with your business logo make a thoughtful and meaningful holiday gift for business partners and suppliers. First and foremost, they serve as a tangible representation of your business's appreciation and commitment to the partnership. When your partners receive a personalized gift that they can use in their everyday lives, it fosters a sense of value and connection. Moreover, home goods are versatile, making them suitable for a wide range of recipients with varying tastes and preferences. Whether it's a cozy embroidered blanket, an engraved bamboo cutting board, or customized kitchenware, these items can seamlessly blend into any home, making them universally appreciated.
Unlocking the Power of Custom Holiday Gifts
Custom holiday gifts are a fantastic way to strengthen your relationships with customers, partners, and vendors. They demonstrate appreciation, build trust, and can lead to increased loyalty. By taking the time to choose thoughtful and personalized gifts, you not only enhance your brand image but also set the stage for long-term collaboration and success. This holiday season, make your business relationships more meaningful by giving the gift of appreciation.
---