The Origin Story
The story of banker bags is a journey through time, a tale that seamlessly weaves together form and function. These bags, also known as mail bags, courier bags, or canvas bags, trace their origins back to the early 20th century when they were conceived to meet the rigorous demands of bank tellers, postmen, and couriers. In a world where reliability was paramount, banker bags emerged as a trusted companion, providing a sturdy and secure means to transport cash, documents, and parcels.
These bags were characterized by their straightforward, utilitarian design, constructed from heavyweight canvas or leather. Their primary purpose was clear: to safeguard their contents from the elements while enduring the daily rigors of professional life.
The resurgence of banker bags in recent years is a testament to the enduring appeal of their timeless design and practicality. These bags have managed to transcend eras and bridge the gap between vintage and contemporary fashion, capturing the hearts of individuals across generations. Whether you're in search of a sustainable accessory, a versatile work bag, a touch of nostalgia, or a unique promotional product for your brand, the banker bag is a trend well worth embracing. Join us on a journey to discover the rich history and ongoing popularity of this iconic accessory. So, the next time you spot a banker bag, take a moment to appreciate the story it carries and the enduring trend it continues to define.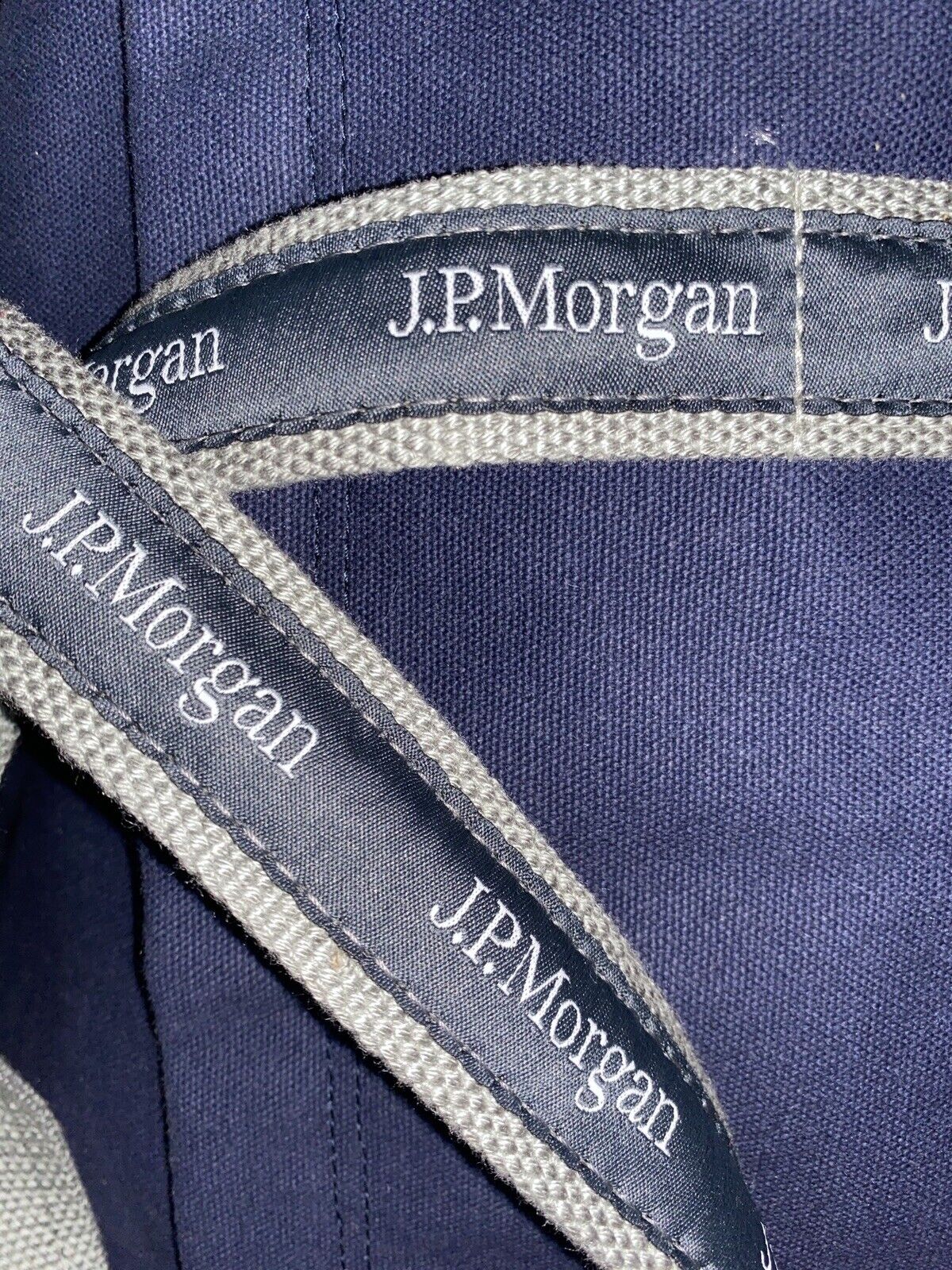 The Rise of the Trend
So, how did these functional bags become a trendy accessory? The resurgence of banker bags can be attributed to several factors:
Vintage Appeal
In an era where vintage and retro aesthetics are highly coveted, banker bags offer a perfect blend of nostalgia and functionality. Their classic, no-frills design harks back to a simpler time, resonating with those who appreciate timeless style. These bags serve as a tangible connection to a bygone era, evoking a sense of nostalgia that transcends mere fashion trends, making them a cherished and enduring accessory for those who value both form and function.
Sustainable Fashion
With sustainability becoming a driving force in the fashion industry, banker bags' durability and longevity make them an eco-friendly choice, offering a respite from the disposable culture that has plagued the fashion world for far too long. Many fashion-conscious individuals are opting for products that reduce waste and environmental impact, and banker bags fit the bill perfectly, aligning fashion with environmental responsibility.
Versatility
Banker bags are incredibly versatile, seamlessly bridging the gap between casual and professional, making them a practical choice for those who value adaptability in their accessories. Their clean lines and neutral colors make them easy to pair with a wide range of outfits, ensuring they can complement various styles and occasions effortlessly.
Customization
Modern banker bags come in a variety of materials, colors, and sizes, offering a personalized touch to suit individual tastes and preferences, and allowing each person to make a distinctive fashion statement with their chosen bag.
Cross-Generational Appeal
Banker bags appeal to both older generations who remember their original functionality and younger generations looking for something with a vintage touch, creating a bridge between generations that celebrates the enduring charm of this classic accessory and guarantees its continued popularity.
Contemporary Uses
Today, banker bags have evolved beyond their utilitarian origins and have found a place in various aspects of modern life:
Fashion Accessory: Banker bags are now a staple in the world of fashion, adding a touch of vintage charm to outfits. They can be seen on the arms of fashion-conscious individuals from all walks of life.
Work Bag: Many professionals appreciate the practicality of banker bags. They offer ample storage space for laptops, documents, and other work essentials while maintaining a sleek and professional appearance.
Weekend Travel Companion: Due to their durability and roomy interiors, banker bags are excellent options for weekend getaways. They can accommodate clothing, toiletries, and other travel essentials.
Promotional Products: Banker bags can be an excellent choice for a branded promotional item due to their versatility and durability.
Banker Bags as a Promotional Product
Banker bags offer a versatile canvas for your brand's promotional efforts. You can achieve this by working closely with a distributor to customize the bags with your brand's logo, colors, and messaging. These customized banker bags can then be utilized in various promotional strategies, such as corporate gifts for employees, clients, or partners, or as event swag at trade shows and conferences. Additionally, they can become part of your retail merchandise, offered as incentives for customer engagement, included in promotional bundles, or even co-branded in partnership collaborations.
Emphasizing their eco-friendliness can align with sustainability messaging, while social media contests, limited editions, and employee uniforms can provide unique opportunities for brand exposure. Consider giving them as rewards in customer loyalty programs or using them to support charitable causes through cause marketing. Limited-edition releases, collaborative designs with local artists, and their use in educational workshops add further dimensions to your promotional efforts. Banker bags are not just accessories; they are a canvas for your brand's story and engagement.
A Timeless Trend Revival Blending Style and Functionality
The resurgence of banker bags is a testament to the enduring appeal of timeless design and functionality. These bags have managed to bridge the gap between vintage and contemporary fashion, finding favor with individuals of all ages and styles. Whether you're seeking a sustainable accessory, a versatile work bag, a touch of nostalgia, or a unique promotional product for your brand, the banker bag is a trend worth embracing. Its rich history and enduring popularity make it a must-have addition to your wardrobe. So, next time you see a banker bag, appreciate the story it carries and the trend it continues to define.
Customize with Your Logo and Brand Colors
Item: 390880
Choose from 13 Body Color Options and 9 Trim Color Options.
Plus your logo Embroidered on the Front and Printed Along the Straps!