The holiday season is a time for giving, but it's also an opportunity to give back to the planet. Embracing sustainability has become a global priority, and businesses play a crucial role in this endeavor. If you're looking for a meaningful way to express gratitude to your clients, partners, and employees this holiday season, consider custom promotional holiday gifts that are not only thoughtful but also eco-friendly. In this blog post, we'll explore how your company can take a step towards sustainability by choosing environmentally-conscious custom promotional holiday gifts.
Understanding the Importance of Sustainable Gifting
Before we delve into the practical aspects, let's discuss why sustainability in gifting matters. Sustainable gifts demonstrate your commitment to environmental responsibility, which can enhance your company's reputation and foster stronger relationships with your stakeholders. It also aligns with the growing demand for eco-friendly products and shows your dedication to reducing your carbon footprint.
Embracing sustainability in gifting can have a lasting positive impact on our planet. By opting for eco-conscious gifts, you actively contribute to the conservation of natural resources, the preservation of wildlife habitats, and the reduction of pollution. This proactive approach not only sets a commendable example for your peers and competitors but also encourages others to follow suit in making responsible choices.
Furthermore, choosing sustainable gifts often involves supporting local artisans and ethical supply chains, which can help uplift communities and promote fair labor practices. Ultimately, sustainability in gifting transcends mere corporate responsibility; it embodies a genuine commitment to a better, more harmonious world for current and future generations.
Focus on Brands You Can Trust
We proudly partner with several Certified B Corporations, which balance purpose and profit, considering their impact on workers, customers, suppliers, community and the environment. In order to become certified, these companies must meet high standards of verified performance, accountability and transparency on factors ranging from charitable giving to environmental impact and more. Here are a few brands we recommend when sourcing custom gifts:

Klean Kanteen drinkware is manufactured using certified 90% post-consumer recycled 18/8 stainless steel, resulting in a 40% reduction in steel greenhouse gas emissions. Klean Kanteen helps people kick the single-use habit. The products are manufactured using 90% post-consumer recycled stainless steel and designed to last a lifetime.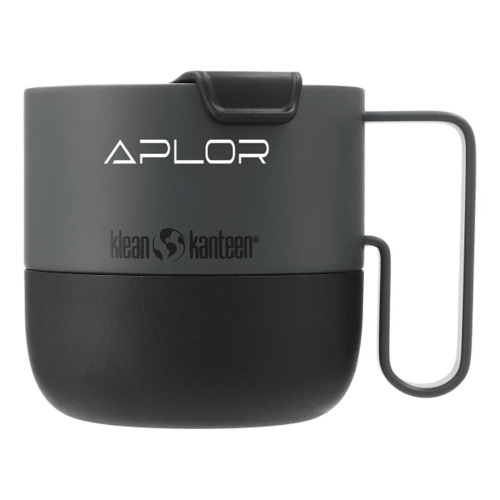 All MiiR products sold help fund transparent giving projects. MiiR gives at least 1% of revenue to nonprofit organizations whose work empowers communities while benefiting the health of their natural environments.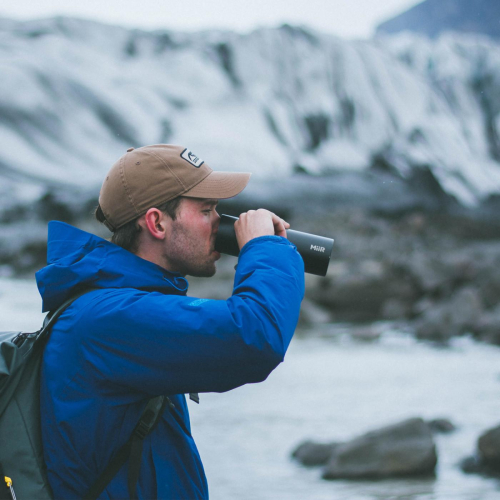 Out of the Woods® proudly donates 1% of revenue to organizations that support the planet.
Slowtide understands the importance of working together to build community and create a better world. Through partnerships with Surfrider Foundation, Sustainable Coastlines, Waves For Change and Good Juju, every Slowtide purchase helps support ocean conservation and surf therapy for underserved youth.
Choosing the Right Gifts
Selecting the perfect custom promotional holiday gifts is the first step in your sustainability journey. Here are some ideas:
Reusable Products: Items like custom tote bags, stainless steel water bottles, and bamboo utensil sets are practical, eco-friendly, and can be customized with your company's branding. These reusable products not only reduce single-use plastic waste but also encourage eco-conscious habits among recipients, making them ideal gifts for promoting sustainability throughout the year. Additionally, they provide long-lasting exposure for your brand, as they continue to be used and appreciated well beyond the holiday season, reinforcing your commitment to a greener future.
Eco-Friendly Materials: Promotional product gifts crafted from eco-friendly materials such as rPET (short for: recycled polyethylene terephthalate - or plastic recycled into a new product) represent a sustainable and responsible choice in today's environmentally conscious world. These innovative items not only serve their intended purpose but also contribute to the reduction of plastic waste and the preservation of natural resources. By transforming discarded materials into practical, eye-catching promotional gifts, businesses can demonstrate their commitment to environmental sustainability while leaving a positive and lasting impression on recipients. Choosing eco-friendly materials like rPET showcases a dedication to a greener future and aligns with the values of socially responsible consumers.
Plant-Related Products: Consider giving potted plants, succulents, or seed kits. These not only promote sustainability but also enhance indoor air quality. Another creative and eco-friendly option to consider during the holiday season is gifting plantable Christmas ornaments customized with your company logo. These ornaments are not only visually appealing but also environmentally conscious. Recipients can hang them on their trees during the holiday season and then plant them in their gardens or pots once the festivities are over, allowing them to grow into beautiful flowers or trees. This not only extends the life and impact of your gift but also adds a touch of nature to their homes, fostering a sense of well-being.
Bamboo Gifts: Bamboo makes an exceptional choice for promotional custom gifts due to its unique combination of sustainability, versatility, and aesthetic appeal. As one of the fastest-growing plants on Earth, bamboo is a highly renewable resource, making it an eco-friendly option that aligns with today's environmentally conscious values. Its strength and durability ensure that bamboo products have a long lifespan, offering lasting exposure for your brand. Beyond its eco-friendliness, bamboo's natural beauty and warm, earthy tones lend an elegant and organic touch to promotional items, enhancing their visual appeal. Whether it's custom bamboo cutting boards, eco-friendly pens, or stylish bamboo drinkware, these gifts not only showcase your commitment to sustainability but also leave a lasting impression on recipients, emphasizing your brand's dedication to responsible and eco-conscious practices.
More Factors to Consider
Eco-Friendly Packaging
The sustainability of your custom promotional holiday gifts extends to their packaging. Avoid excess packaging and opt for recycled or biodegradable materials. Clearly communicate your commitment to sustainability on the packaging to educate recipients about your company's values.
Personalization and Branding
Your custom gifts should carry your company's branding proudly, but it's essential to do so responsibly. Consider using eco-friendly printing methods and materials that are kinder to the environment. This showcases your brand's dedication to sustainability.
Educate and Advocate
Include a card or a small booklet with your gifts that explains the eco-friendliness of the products and the positive impact of sustainable choices. Encourage recipients to adopt more sustainable practices in their own lives, creating a ripple effect.
Track and Share Your Impact
After the holiday season, measure the environmental impact of your sustainable gifting initiative. Share the results with your stakeholders to demonstrate your company's dedication to sustainability, transparency, and accountability.
Building Relationships and a Sustainable Future with Green Gifting
Embracing sustainability with custom promotional holiday gifts is not only a thoughtful gesture but also a powerful statement about your company's values. By choosing eco-friendly gifts, you contribute to a more sustainable future while strengthening your relationships with clients, partners, and employees. Make this holiday season memorable for all the right reasons by taking steps toward a greener and more responsible way of gift-giving. Your efforts will not only be appreciated but also make a positive impact on the world.
---