The Koozie® Name's Beginnings
It was 1979, and McDonald's had just introduced its first national Happy Meal® with a circus wagon theme. You might be surprised to know that corporate executives weren't immediately sold on offering "food and fun in a box," but, boy, did it sure stand the test of time.
Meanwhile, on a construction site sweltering under the hot Texas sun, a worker noticed that the tubing insulation material he was installing fit perfectly around his beverage can. Not only did this discovery seem to keep his drink chilled despite the heat, but it also kept condensation to a minimum and his hands dry.
The sleeve reminded him of the tea pot warmer his grandmother used during her afternoon tea, which she always called a cozy. He borrowed that name, and with a few spelling changes to reinforce the "cool" factor, the name koozie was born.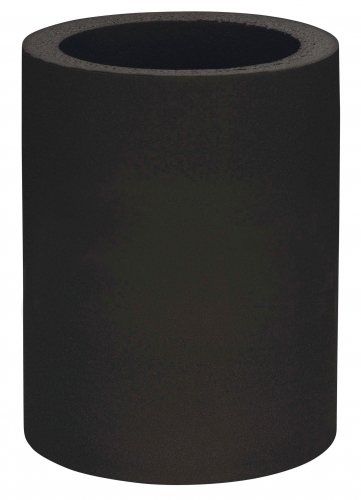 Pretty soon his buddies (and everyone else) wanted their own Koozie® can cooler, and manufacturing quickly grew beyond the construction worker's capabilities. That's when Frank Krasovec, owner of Radio Cap Company, stepped in and saw the potential for this game-changing invention. In 1980, RCC made the construction worker an offer he couldn't refuse and became the proud owner of the Koozie® name and design patent.
At RCC the Koozie® brand truly came to life. The first Koozie® material was only available in black (how boring!), but the folks at RCC foresaw a colorful future. Working with the original tubing insulation manufacturer, Koozie® can coolers were soon available in a rainbow of colors.
The Ultimate Promotional Product
The potential to use these fun products for brand messaging couldn't be denied. The company developed a multitude of machines to increase manufacturing efficiency, and eventually RCC was selling millions of imprinted Koozie® can coolers.
A Koozie® can kooler quickly became THE way for brands to make sure their messages were seen every time people were having fun. High-quality Koozie® can koolers were a popular way to keep the good times going by keeping beverages cooler longer, with brand impressions that lasted long after the party ended.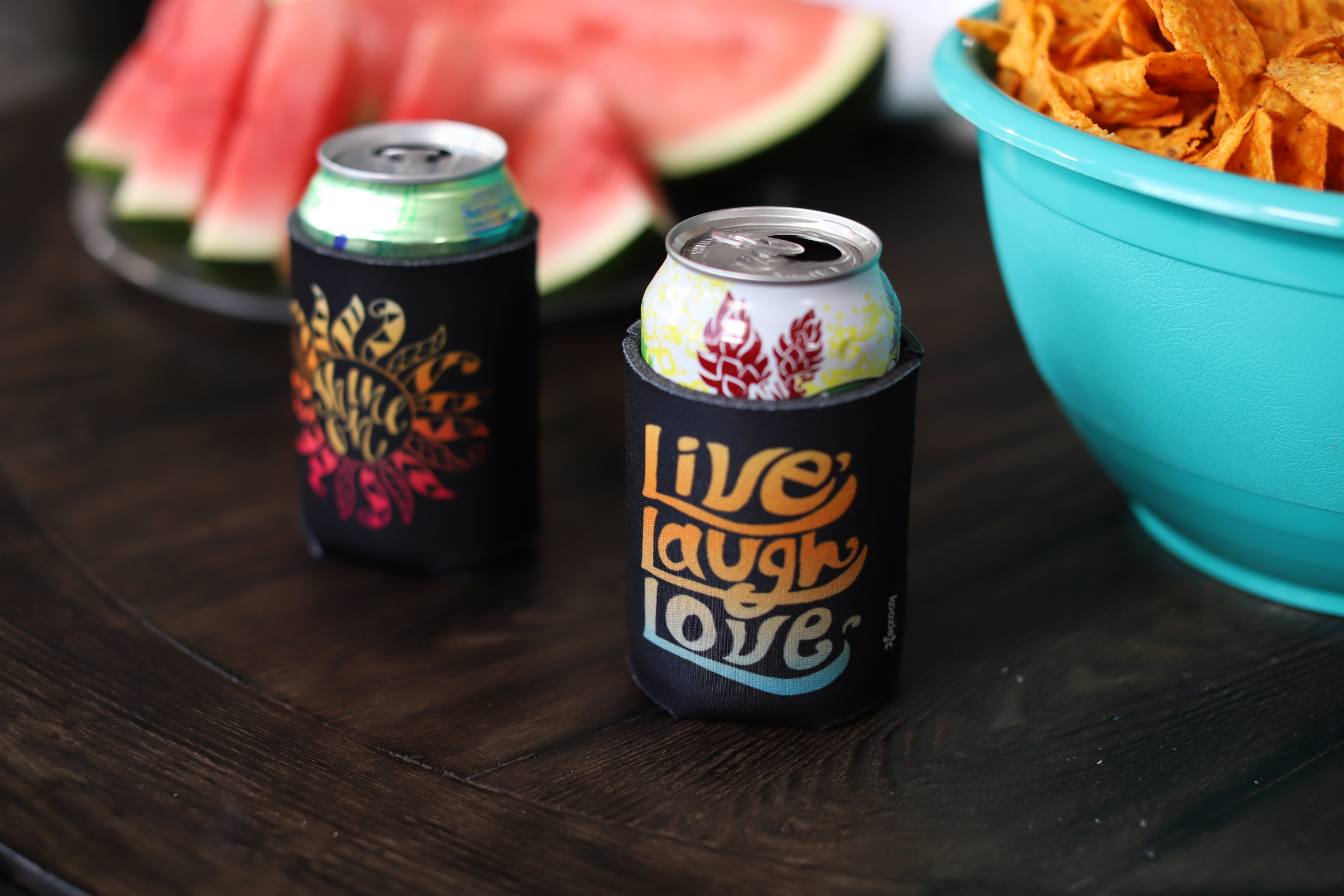 BIC Graphic NA acquired the Koozie® brand in 2009 and over the years has expanded the line into more than just drinkware, supporting good times with high quality products for every area of life.
Not all Can Coolers are the Same
Today, imprinted can coolers are a given at every special event and merch shop. However, they can't all call themselves by the Koozie® name. The Koozie® brand is authentic, using their iconic past to guide an innovative vision for the future.
Many popular products have been "genericized" by being the first and/or best in their category. In fact, the VELCRO® brand has an entire #dontsayvelcro campaign urging people to use the correct terminology for their competitors, aka "hook and loop".
With such strong roots, BIC Graphic NA actively works to protect the Koozie brand. Their employees take great pride in the brand as well as the products they manufacture and decorate. This pride is what drives the company to continually expand the brand and introduce great new products and why only can coolers from The Original Chill™ can be called Koozie® can koolers.
The Power of the Koozie® Name
It's been 44 years since the Koozie® brand was born when a construction worker found that piping insulation kept his sodas cool and his hands dry while on the work site. Since that awesome day, the word Koozie has become synonymous with good times – products that are designed to perform exceptionally well for modern life, with a touch of fun.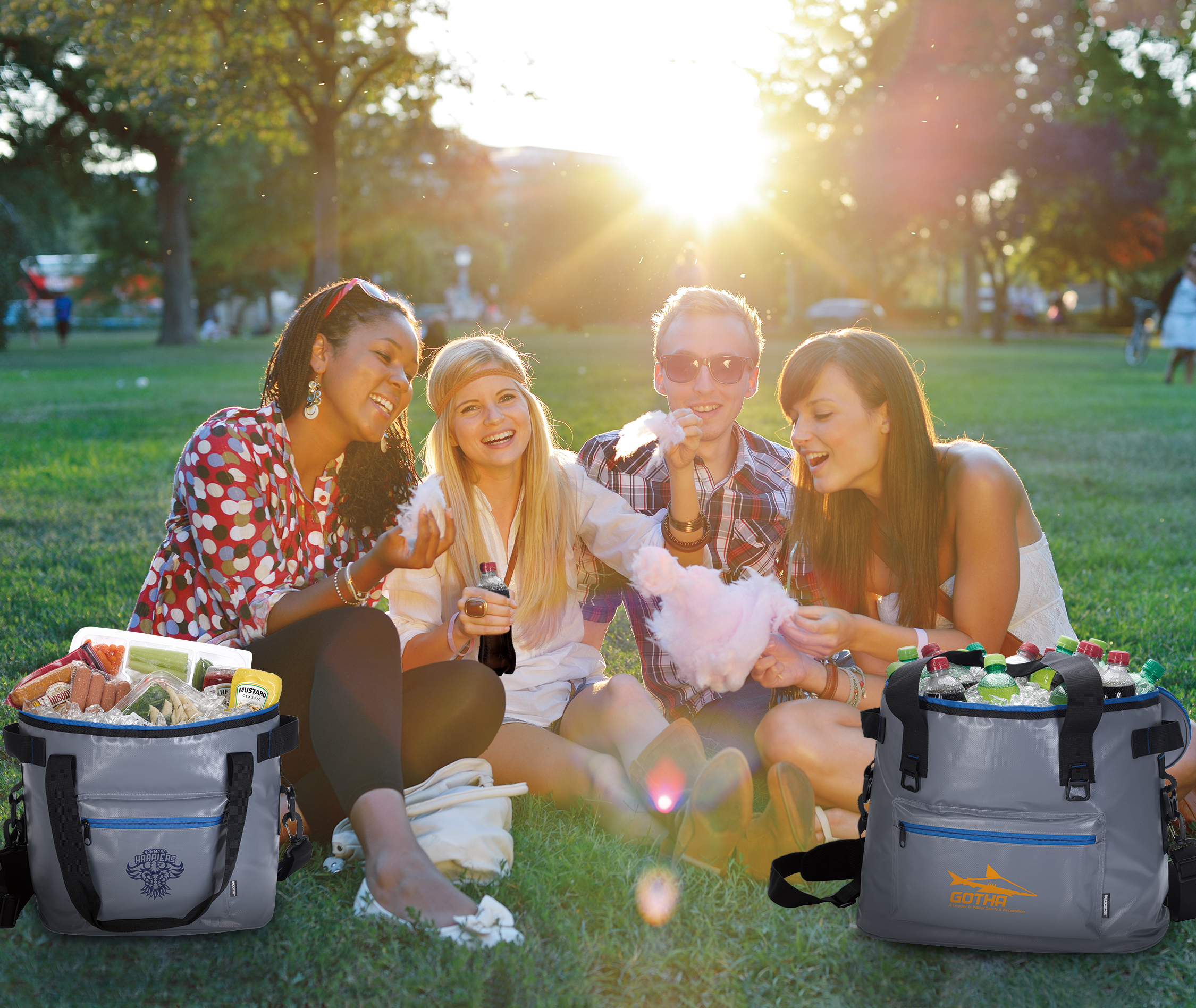 Over the last 44 years, the Koozie® brand has grown to include a variety of high-performance drinkware and outdoor gear that enhance your experiences and create positive vibes. And like the Happy Meal, the Koozie® brand is now a household name that is synonymous with the word 'fun.' We say "Cheers!" to that!