New Brand Launch:
Custom Swig Life Technology Drinkware
We are excited to announce a new partnership offering this stylish and unique insulated bottle and tumbler decorated with your company logo while keeping Swig Life Technology's women-friendly designs. Swig Life is one of the fastest growing brands popping up in bakery shops, gift shops, coffee shops and more. Swig Life's tumbler quality has been nothing short of amazing in our research studies before launching this product line. This woman owned business have accomplished an amazing following, by providing unique styles and colors that have never been created in similar tumbler brands.


Keeps contents cold for 9+ hours and hot for 3 hours.
Copper Coated Insulation and Non-Slip Silicone base.
The Swig Life tumbler line offers a one year warranty on every item!
The Fun Never Stops!
Drink your favorite coffee and tea in a drip…
All the tumblers are versatile on Swig Life's Drinkware accessories like a tea infuser, drink bag, and more! Swig Life has perfect drinkware tumblers for the busy mom, girl-on-the-go, or boss lady – who wants an uber-insulated and ultra-cute drinkware option. Designed to insulate nearly all 14oz to 22oz cans and bottles with a unique and aesthetic design.

The Swig Life Tumbler can also be decorated through engraving. A perfect way to make a statement when announcing something special or a perfect way to advertise your company! Perfect for Company events, Tradeshow, Sports-sponsored events, Personal Gifts, and Employee Incentives. Drop your old and boring coffee mugs and leave a space for this stylish Swig Life Custom Tumbler!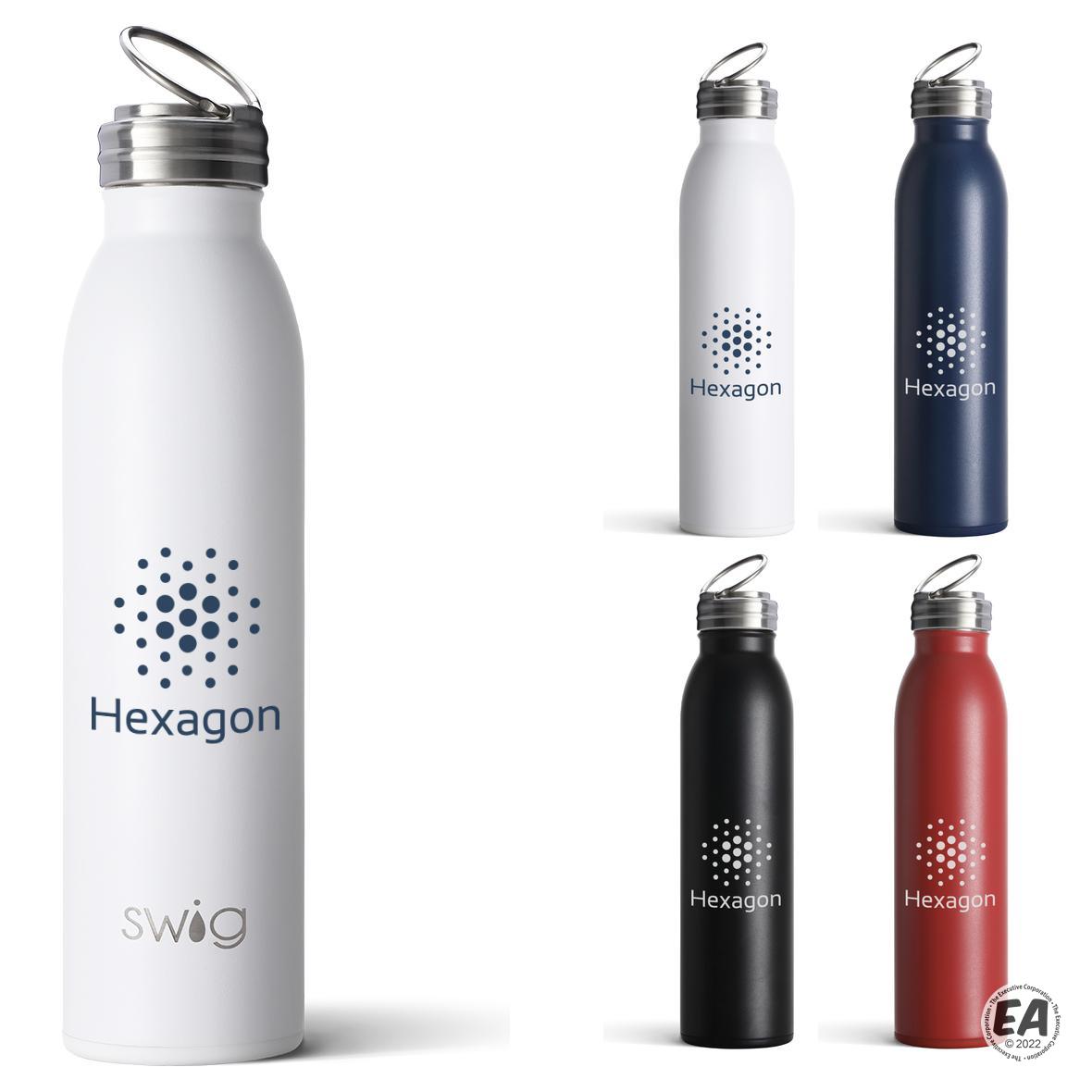 These are amazing products that we can't just wait to be launched! With the new innovative designs launched every 6 months, we are excited to add more! We are looking forward to seeing the future aesthetic designs and stylish ideas from the Swig Life team.

About Swig Life's Founder

Tracee Mathes is a native of Richmond, VA, who attended the University of Richmond (Bachelors) and the University of Virginia (Master's degree in sociology major in consumer research). She hustled in her early years, seeing potential growth in business ventures. From puppies from a wagon to a custom gift basket and now a huge market in the drinkware industry with her unlimited new ideas.
The market for insulated bottles or tumblers is already saturated. There are cups and bottles targeted to sports enthusiasts, outdoorsy types, and extreme adventurists, but as Tracee Mathes saw it, there weren't any for the average woman - the busy mom, girl on the go, or boss lady – who wanted an uber-insulated and ultra-cute drinkware option. That gave the life-long entrepreneur an idea.
Through digital marketing and creative product that attracts the unique and stylish women's market, Tracee Mathes has attracted millions of followers, likes, and loyal customers. Swig Life™ has quickly grown to employ 20+ amazing women and is currently hiring several more positions while also moving to a new corporate office location since they have outgrown their existing one.

As for the future of Swig Life™, Mathes says she plans to grow the brand to include other hydration and insulation products to add new categories to the line every six months. With the help of her husband and the team of empowered women behind the company's success, the exciting products await!
Unlock Full Potential As A Woman with Swig Life
Women tend to have a very, VERY busy schedule, regardless of their age or status—multi-tasking with a lot of chores and ventures at once. Self-care is the most underrated chore for them, and it involves huge and small things such as carrying a water bottle to stay hydrated or pampering yourself with a glass of your favorite wine.
Swig Life continues to build a brand focused on the everyday woman who wants a stylish, well-made product for her on-the-go lifestyle. The company's target is the female demographic they serve.
Unlock full potential and bring Swig Life drinkware everywhere you go!
1. Outdoor Drinkware
Women are constantly on the go, whether for work or play. They can have their drink with versatile and stylish drinkware wherever they go. A must-have for any woman who works out regularly and needs to stay hydrated. This drinkware is also perfect for picnics, barbecues, or enjoying a cold beverage in the park on a hot day.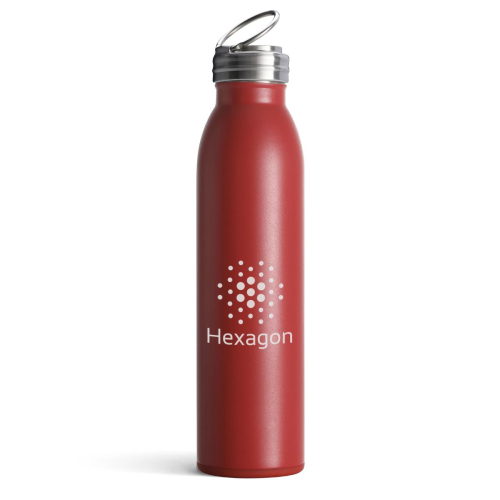 2. Party Drinkware
Cue Shania Twain: da da da nuh nuh nah nah Let's go girls! Women have exquisite tastes - not just in wine but also in style. The Swig Life 14 oz Stemless Wine Tumbler is your best friend for "wine on the go!" They are more likely to drink wine at parties and events when they come in customized tumblers like these. These wine glasses are designed with women in mind - they are stylish, insulated, and come in various colors.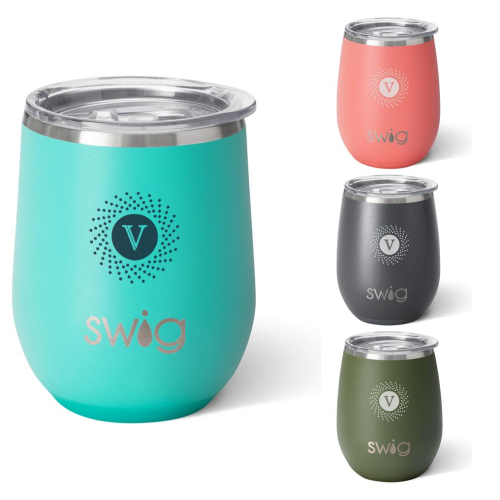 3. Relaxation Drinkware
Many women have been asking for a product geared towards their needs to help them relax, stay hydrated, and look stylish. That's where the Swig Life Travel Mugs can come in! Women are more likely to drink coffee and tea than men. They are also more likely to look for stylish drip-style cups to keep their drinks hot or cold, but coffee is preferred!
4. Travel Drinkware
Many women are looking for a way to stay hydrated while traveling. However, finding the right functional and stylish gear can be challenging. Something light, stylish, and easy to carry is the best option for them, like this travel mug with insulating properties. The Swig Life 22 oz. Stainless Steel Tumbler is perfect for boys and girls! Enjoy any liquid hot or cold in these bad boys! Sip up!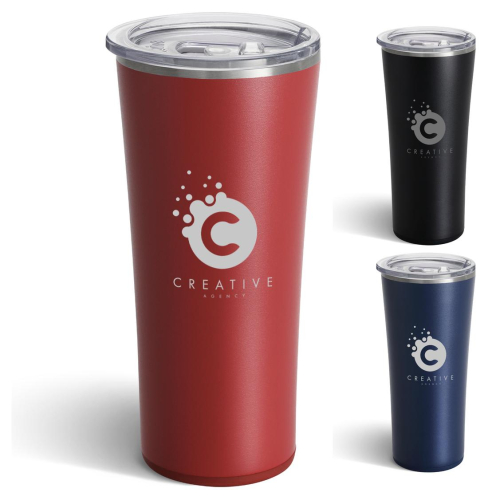 5. Work Drinkware
When it comes to the workplace, you often find drinkware sitting on the desk, however women often need to take fieldwork or go traveling for business and must stay hydrated. This is where insulated drinkware comes in handy. They keep your drinks cold and hot for hours to stay hydrated. They also have a variety of colors and styles, so you can find one that looks great with your outfit! Insulated drinkware is an essential part of any woman's work wardrobe!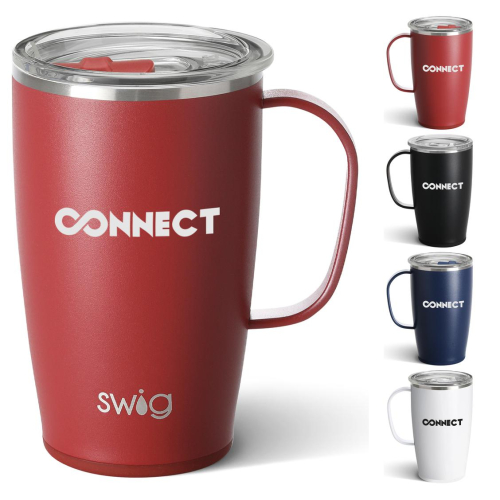 Drinkware that you can wear!
50% of the global population is women, and knowing that this trend is expected to continue into the future. Companies like Swig Life need to provide products that cater to their needs. Women don't need to drink ordinary water bottles! These modern water bottles are made for you with a wide range of sleek and stunning designs. Sleek, stylish, and versatile—these glass water bottles are guaranteed to make a splash! With these high-quality drinking drinkware sets, you can finally have it all -- style and functionality. Buy your favorite today!