The holiday season is upon us, and it's the perfect time to spread joy, love, and gratitude with friends, family, and colleagues. One fantastic way to do this is by hosting holiday parties that leave a lasting impression with custom gifts and personalized décor. If you're a business owner or event planner looking to make your holiday gatherings unforgettable, you've come to the right place. In this blog post, we'll explore how you can elevate your holiday parties by incorporating custom promotional holiday gifts and personalized décor from your company.
Setting the Scene with Personalized Décor:
The ambiance of your holiday party plays a crucial role in creating a memorable experience for your guests. Customized décor can transform any space into a winter wonderland, a cozy cabin retreat, or a chic urban holiday lounge. Here are some ideas to get you started:
Design banners and backdrops that incorporate your company's logo or a holiday-themed message. These can serve as fantastic photo opportunities for your guests and reinforce your brand's presence. Create welcoming signs that reflect the theme of your party and highlight your company's involvement. These signs can be placed at the entrance or throughout the venue.
Table Settings
Make your corporate events and special occasions truly unique with our personalized customization options. Whether you're hosting a grand gala or an intimate gathering, adding your company's logo or a festive design to tablecloths, drinkware, and party plates will leave a lasting impression on your guests. Elevate your brand presence and create a memorable atmosphere that reflects your company's identity, making every moment of your event unforgettable. Whether it's a subtle touch of elegance or a bold statement, our customization services cater to your vision and brand aesthetics. Start personalizing your event essentials today and let your creativity shine!
Investing in customized party plates with drink holders featuring your logo at a holiday event can be a strategic move for any company! First off, these customized party plates serve a functional purpose, making it easier for attendees to enjoy their food and drinks while mingling, which can lead to more engaging conversations and networking opportunities. How many times have you found yourself in a situation where the passed appetizers come around and you are trying to juggle your drink, napkin, and food plate ! The branded plate also enhances brand visibility and fosters brand recall among attendees as they use these unique and practical items throughout the event! Overall, it's a cost-effective way to promote your brand, build relationships, and leave a lasting impression in a festive and memorable setting.
Custom Gift Bags
Elevate your corporate holiday event this season by including custom gift bags in your festivities. These thoughtfully curated gift bags are more than just a token gesture; they're a powerful way to express gratitude and appreciation to your employees, clients, and partners. Tailor these bags to suit your company's ethos, including branded items, festive goodies, and personalized touches that resonate with your guests. Not only do these custom gift bags add a warm and personal touch to your event, but they also leave a lasting impression, fostering stronger relationships and creating a sense of camaraderie among attendees. Make your corporate holiday event memorable and meaningful with these thoughtful tokens of appreciation.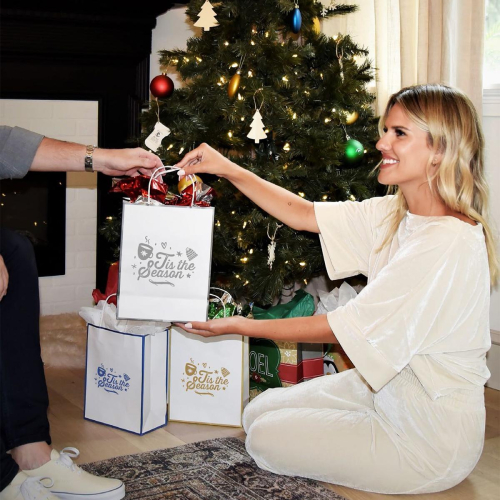 Spreading Cheer with Custom Promotional Holiday Gifts
Show your appreciation and gratitude to your guests by offering them unique and thoughtful holiday gifts. These gifts can be customized to include your company's branding or a personalized touch. Here are some gift ideas that are sure to delight:
Design custom holiday ornaments featuring your company logo or a special message. These beautifully crafted keepsakes serve as more than just decorations; they become cherished mementos that evoke memories of your event for years to come. When attendees hang these ornaments on their trees each holiday season, they create a lasting bond with your company, fostering loyalty and a sense of belonging. It's a subtle yet impactful way to extend the spirit of your event beyond its immediate duration, making your corporate holiday gathering a truly memorable and enduring experience.
Give a pre-assembled gift kit, thoughtfully curated around unique themes that cater to a variety of tastes and preferences. A custom gift kit an be used to express gratitude, celebrate athleticism, inspire home cooking, and more! Add a personalized touch that transforms these kits into unforgettable company gifts. Customize each item in the kit with your distinctive logo, creating a lasting impression that not only shows appreciation but also reinforces your brand's presence. With this thoughtful gesture, you'll leave a lasting impact on your recipients and make your corporate gifts truly special.
Cozy Holiday Party Favors
Consider providing your guests with cozy custom holiday-themed gifts like customized mittens, campfire mugs, and chocolate treats to make your gathering even more memorable. These thoughtful favors not only add a warm touch to your holiday party but also show your appreciation for your guests' presence during this festive season. Personalized mittens not only keep hands toasty but also serve as a cherished keepsake, reminding your friends and family of the wonderful time spent together. The branded campfire mugs can hold hot cocoa or mulled wine, creating a delightful ambiance by the fire or around the Christmas tree. Pair them with gourmet chocolates for a sweet and indulgent treat, ensuring everyone leaves your party with a heart full of holiday cheer.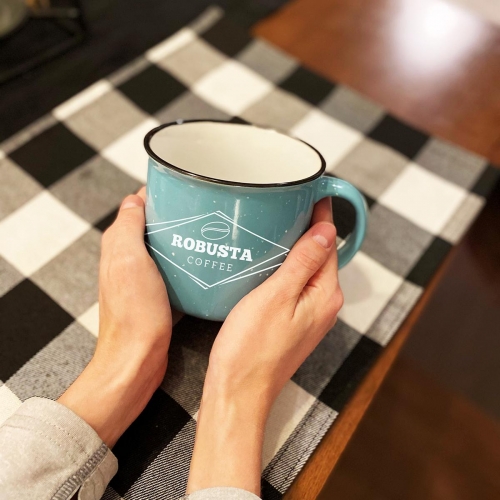 Unleash the Magic of the Season
Elevate Your Holiday Parties with Custom Promotional Gifts and Personalized Décor
As you plan your holiday parties this season, remember that custom promotional gifts and personalized décor from your company can set the stage for a truly memorable celebration. By weaving your brand into the festivities in a thoughtful and creative way, you can leave a lasting impression on your guests, strengthen client relationships, and make your holiday event a highlight of the season.
So, don't miss out on the opportunity to celebrate the season with style, grace, and a touch of your company's unique personality. Elevate your holiday parties with custom promotional gifts and personalized décor, and watch as your guests revel in the magic of the season while connecting with your brand on a deeper level. Happy holidays!
---