As the year draws to a close, it's essential to take a moment to celebrate the accomplishments and milestones achieved by individuals, teams, or organizations. One way to show appreciation and recognition for these achievements is through the thoughtful gesture of custom awards and personalized gifts. These tokens of appreciation not only acknowledge hard work but also motivate and inspire individuals to continue striving for excellence in the future. In this blog post, we will explore the significance of custom awards and customized gifts in honoring end-of-year achievements and provide some creative ideas for making these celebrations memorable.
The Importance of Recognition
Recognition is a powerful motivator. When individuals or teams feel valued and appreciated for their efforts, it can boost morale, increase motivation, and lead to improved performance in the future. Moreover, recognizing achievements helps foster a positive and appreciative culture within an organization, making employees feel more connected and engaged.
Recognition is also a key driver of employee retention. When employees receive regular acknowledgment and appreciation for their contributions, they are more likely to remain loyal to their organization. This loyalty translates into reduced turnover rates, saving the company time and resources on recruitment and training. Additionally, recognition can serve as a catalyst for innovation and creativity. When individuals know their hard work is noticed and valued, they are more inclined to think outside the box and come up with fresh ideas, ultimately benefiting the organization's growth and competitiveness in the long run. In essence, the impact of recognition extends far beyond just boosting morale; it can positively influence every facet of an organization's success.
Custom Awards: The Ultimate Tribute
Custom awards are a timeless way to honor significant achievements. They provide a tangible representation of the hard work and dedication put into a project, task, or goal. Here are some compelling reasons why custom awards are an excellent choice:
Personalization
Custom awards can be designed to reflect the specific achievement or milestone being celebrated. This personal touch adds depth and meaning to the recognition. Such personalized awards not only honor the recipient but also inspire others to strive for excellence, creating a culture of continuous improvement. Moreover, the thought and effort put into designing these unique tokens of appreciation can further reinforce the sense of belonging and connection among team members, fostering a sense of pride and unity within the organization.
Lasting Memorabilia
Custom awards are often displayed prominently, serving as a constant reminder of the accomplishment and the hard work that went into earning them. These tangible symbols of achievement hold a special place in the hearts of their recipients, not just as tokens of recognition but as sources of motivation and inspiration for future endeavors. They become cherished keepsakes, evoking a sense of pride and nostalgia that can transport individuals back to the moment of their success, rekindling the same emotions and determination that drove them to excel in the first place. Over time, these awards can even serve as powerful stories to share, motivating others to strive for their own greatness.
Motivation
Knowing that their achievements will be celebrated with a custom award can drive individuals and teams to put in their best effort, striving for excellence. The prospect of receiving a custom award not only serves as a powerful motivator but also fosters a sense of recognition and appreciation for one's hard work and dedication. This tangible symbol of accomplishment becomes a source of pride and a constant reminder of the heights they can reach when they push their limits. Moreover, custom awards often carry a unique personal touch, reflecting the specific achievements and qualities that set individuals and teams apart. This personalization adds an extra layer of meaning to the award, making it a cherished memento that continues to inspire and fuel their pursuit of excellence long after the accolades are received.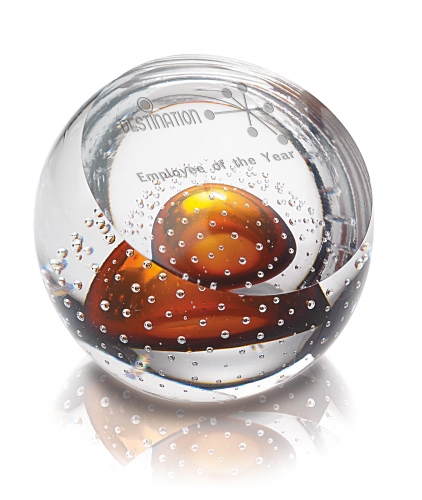 Personalized Gifts: Thoughtful Tokens of Appreciation
In addition to custom awards, personalized gifts offer a more intimate way to acknowledge and celebrate achievements. These gifts are often given to individuals or team members as a gesture of gratitude for their hard work. Here are some personalized gift ideas:
Customized Desk Accessories
Personalized desk items like engraved pens, nameplates, or desk organizers can add a touch of sophistication to the workspace and serve as a constant reminder of the achievement. These personalized desk items not only elevate the aesthetics of your workspace but also carry sentimental value. Engraved pens, in particular, become more than just writing tools; they become cherished mementos of your accomplishments. Every time you pick up that pen to jot down a note or sign a document, it serves as a tangible reminder of your dedication and hard work. Each of these personalized items becomes an integral part of your daily routine, enhancing your connection to your workspace and the milestones you've achieved.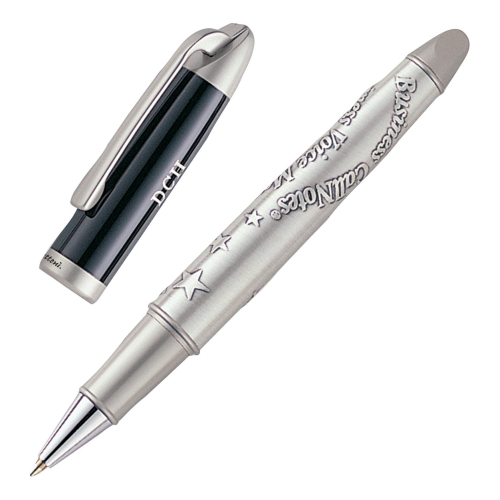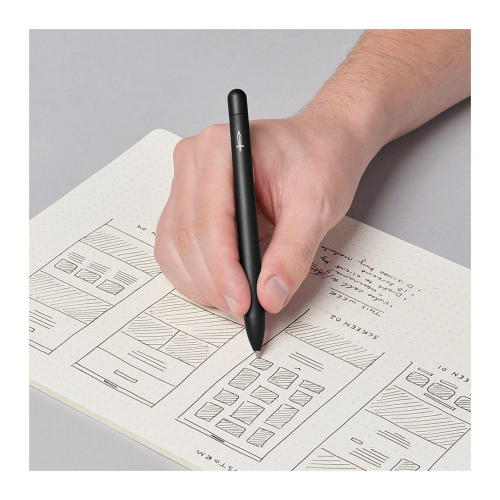 Custom clothing items such as embroidered jackets or branded t-shirts can create a sense of unity among team members and instill a sense of belonging. These personalized garments serve as more than just mere attire; they act as tangible symbols of camaraderie and shared purpose. When employees wear these customized pieces, they not only showcase their affiliation with the organization but also promote a cohesive image to the outside world. Furthermore, the act of designing and wearing such clothing fosters a sense of pride and identity, reinforcing the idea that everyone is an integral part of the team. This unity can enhance collaboration, boost morale, and ultimately contribute to a more motivated and engaged workforce. It's not just clothing; it's a statement of unity that can positively impact the workplace culture and team dynamics.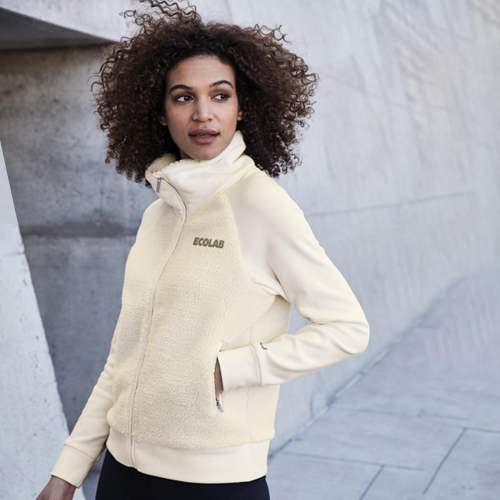 Branded Professional Bags
Elevate your end-of-year awards with professional leather bags or brand-name luggage, customized with your company logo. These high-quality accessories not only make for sophisticated and practical gifts but also serve as a lasting reminder of your appreciation. Crafted from premium materials and designed for durability, these items exude elegance and style, reflecting the values of your organization. Personalizing them with your company logo adds a touch of exclusivity and reinforces your brand identity. Whether it's a sleek leather briefcase or a stylish travel suitcase, these customized gifts will leave a lasting impression on your employees or partners, making them feel valued and cherished for their contributions throughout the year.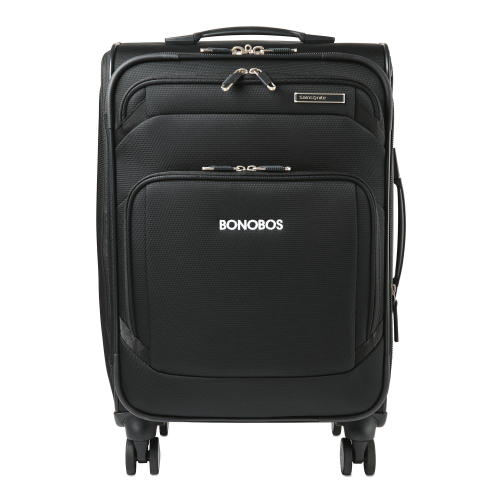 Creative Ideas for Custom Awards and Gifts
Creative award alternatives have become a popular choice for recognizing and rewarding outstanding employees or partners. Check out our recommendations below:
Custom Puzzle Awards
Design custom jigsaw puzzle awards where each piece represents a team member's unique contribution and role within the project or organization. Assemble the puzzle together during a celebratory event, symbolizing the collaboration and unity that brought success. The use of an acrylic puzzle adds a touch of sophistication, making the experience even more memorable. As you and your team piece together this intricate puzzle, you'll not only be impressed with its brilliant design but also appreciate the high-quality craftsmanship that mirrors the excellence achieved by your team. It's a meaningful and tangible way to commemorate your shared accomplishments and the journey you've taken together.
Promotional Electronics
One innovative option gaining popularity is the customization of speakers or electronic gadgets with the company's logo. This choice offers a unique and practical award that not only celebrates achievements but also serves as a daily reminder of the company's appreciation. By personalizing these high-tech gadgets, recipients can feel a stronger connection to the organization and its brand, fostering a sense of pride and loyalty. Moreover, in an increasingly digital age, such awards are not only stylish but also functional, making them appealing to a wide range of individuals who value both technology and personalization in their professional lives. This shift towards creative, tech-savvy award alternatives reflects the evolving tastes and preferences of today's workforce.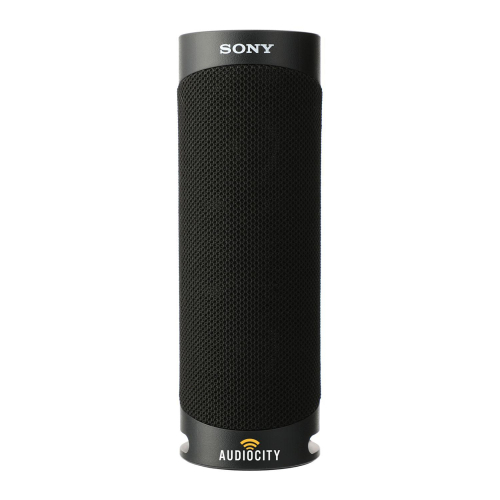 Customized Outdoor Promos
In the realm of creative award alternatives, a customized outdoor item adorned with the company logo offers a unique and memorable way to recognize and reward individuals for their exceptional contributions. Whether it's a personalized camping gear set, a custom-engraved outdoor cooler, or even a branded hammock, these awards provide recipients with a tangible and versatile token of appreciation. Beyond their functional use in various outdoor activities, these customized items also carry a symbolic message – they signify the company's commitment to nurturing both professional and personal well-being. Such outdoor awards not only stand out from traditional plaques and certificates but also align with the growing emphasis on work-life balance and the importance of spending time in nature. Thus, for those who appreciate the great outdoors and the thoughtful gesture of a personalized gift, these awards offer a refreshing departure from the conventional, making them a preferred choice for recognizing outstanding achievements.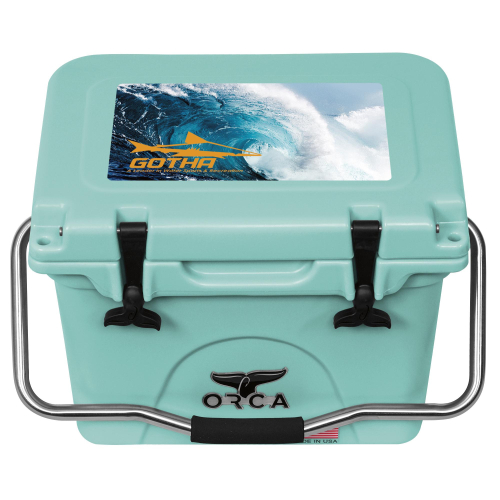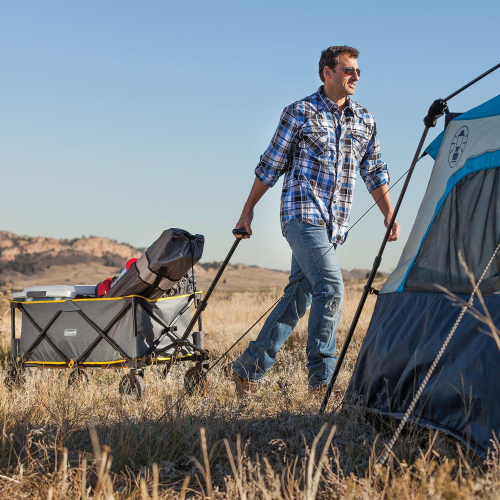 Embracing Success
The Power of Custom Awards and Personalized Gifts
Honoring end-of-year achievements with custom awards and custom gifts is a meaningful way to show appreciation, motivate, and create lasting memories. Whether you're celebrating individual accomplishments, team achievements, or organizational milestones, the thoughtful gesture of recognition through custom awards and personalized gifts can foster a culture of appreciation, driving continued success and excellence in the future. So, as the year comes to an end, take the time to acknowledge and celebrate the hard work and dedication that have brought you this far.
---