The holiday season is the perfect time to express gratitude and appreciation to your employees for their hard work and dedication throughout the year. While traditional bonuses and time off are valuable, custom promotional holiday gifts can add an extra layer of appreciation and recognition. These thoughtful and personalized gifts not only make your employees feel valued but also serve as a reminder of their importance to the company. In this blog post, we'll explore how you can delight your employees with customized holiday gifts from your company.
One-size-fits-all gifts are a thing of the past. To truly delight your employees, consider personalizing the gifts. This can be as simple as adding their name or initials to the item, or you can go a step further by customizing the gift based on their interests or hobbies. The more personal the gift, the more appreciated it will be. When you take the time to tailor your gifts to each individual's preferences, it not only shows your thoughtfulness but also makes your employees feel valued and understood. This personal touch can foster stronger connections within your team and boost morale, making the holiday season even more special for everyone involved.
Reflect Your Company Culture
Your choice of promotional holiday gifts should reflect your company culture and values. Consider what your company stands for and how you want to convey that message through the gifts. For example, if your company values sustainability, opt for eco-friendly gifts like reusable water bottles or bamboo travel mugs. If innovation is at the core of your culture, tech gadgets or creative problem-solving games could be fitting choices.
Additionally, aligning your gifts with your company's values can also serve as an opportunity to educate and inspire. You can include information about your sustainability initiatives or innovation-driven projects within the gift package, showcasing your commitment to these principles and inviting your employees or customers to join you in your mission. This way, your holiday gifts not only bring joy but also reinforce your company's identity and purpose, creating a meaningful and lasting impression.
Quality Over Quantity
While it's tempting to opt for inexpensive gifts to accommodate a large workforce, remember that quality matters. A well-crafted, high-quality gift will not only be appreciated more but will also reflect positively on your company. Employees are more likely to use and cherish gifts that are durable and well-made. Moreover, investing in quality gifts can lead to longer-lasting impressions. When your employees or customers continue to use and enjoy their gifts over time, it serves as an ongoing reminder of your appreciation and can reinforce their loyalty to your brand or company. So, when selecting holiday gifts, it's worth considering the long-term impact of quality over the immediate cost, as it can contribute to a stronger and more lasting connection with your valued stakeholders.
Promote Team Building
Holiday gifts can also be an opportunity to promote team building and camaraderie among employees. Consider giving gifts that encourage teamwork or shared experiences, such as board games for the office, team-building workshops, or tickets to a local event that employees can attend together. These gifts not only show appreciation but also help strengthen your team's bond. In addition to fostering a sense of unity and collaboration, they create memorable moments that employees can cherish and reflect upon. By investing in team-building gifts, you're not only enhancing your workplace culture but also sowing the seeds for increased productivity and employee satisfaction, as a connected and engaged team is often a more motivated and productive one. So, this holiday season, consider gifts that bring your team together and leave a lasting positive impact.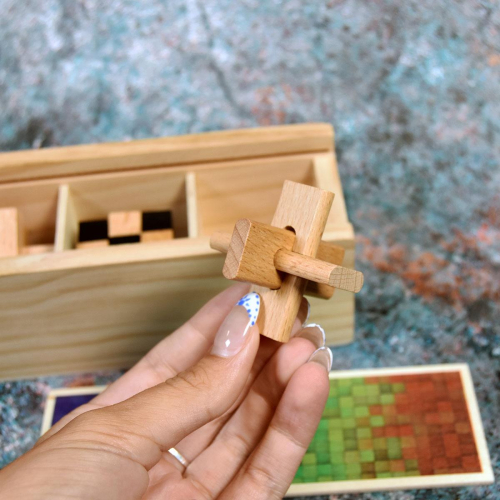 Useful and Practical Gifts
A thoughtful gift is one that your employees can use in their daily lives. Consider items like high-quality notebooks, desk organizers, bento boxes or tech accessories. These practical gifts not only remind employees of your company but also make their workdays more efficient and enjoyable. When employees see and use these gifts regularly, it reinforces your appreciation and strengthens their connection to your brand. Furthermore, such practical items contribute to a more organized and productive work environment, which can enhance job satisfaction and overall well-being. So, by choosing gifts that improve their daily routines, you're not only making their lives easier but also creating a lasting impression of gratitude and support that goes beyond the holiday season.
Surprise and Delight
Sometimes, the best gifts are the unexpected ones. Surprise your employees with a little something extra, whether it's a handwritten note expressing your appreciation or a small bonus gift that they weren't expecting. These surprise elements can go a long way in making employees feel valued and delighted. It's the element of surprise that can turn an ordinary holiday gift into an extraordinary one, leaving a lasting impression and creating positive memories. These unexpected gestures also show that you're not just checking off a holiday gift list but genuinely care about your employees' well-being and happiness. So, as you plan your holiday gifts, consider adding these delightful surprises to make your employees' holiday season truly special.
Timing is Everything
Don't forget to consider the timing of your holiday gifts. While many companies choose to distribute gifts around the traditional holiday season, you can also opt for different times of the year to show appreciation. Celebrate work anniversaries or project milestones with custom gifts to make your employees feel valued year-round. Timing your gestures of appreciation to these significant moments not only spreads the joy more evenly throughout the year but also emphasizes your recognition of individual and collective achievements. It's a thoughtful way to keep motivation high, strengthen loyalty, and maintain a positive atmosphere within your organization beyond the holiday season. So, keep an eye on the calendar and seize every opportunity to express your gratitude and recognition.
The Art of Delighting Employees: Custom Promotional Holiday Gifts that Forge Lasting Bonds
Custom branded holiday gifts are a powerful way to delight your employees and strengthen the bond between them and your company. By personalizing your gifts, reflecting your company culture, choosing high-quality items, promoting team building, offering practical gifts, surprising and delighting, and considering the timing, you can create a memorable and meaningful gesture of appreciation that will be cherished by your employees for years to come. Remember, the best gifts are those that show your employees that they are not just part of a company but also a valued part of a community.
---